In the company of writers
A few weeks ago, I announced my
bold move
to a brand new city. One of the first things I did when deciding to move to Austin was to look into their local RWA chapter. If there is one thing I've learned in the six years I've been a member of Romance Writers of America (and believe me, there's been
way
more than one thing that I've learned), it's that no matter where you are, there is an RWA chapter willing and waiting to welcome you with open arms.
The same holds true for the Austin RWA.
Tonight night I attended my first official meeting as an Austinite, and the sense of camaraderie and understanding one can only get in the company of writers greeted me as soon as I walked through the door.
Fellow writers get it. They understand how it feels when a rejection letter comes in the mail, like the one I received just this week. There is a segment of the Austin chapter's meeting where they break out the "Broken Heart Chest". Members with bad news to report (like my rejection letter), can stick their hands in the chest and come out with a real pick-me-up. Mine was Russell Stover truffles. Not as good as a book contract, but darn close.
I should also point out that you can also report good news during this time, as well. I, of course, had to mention the recent release of my holiday story in
The Holiday Inn
. (Have you gotten your copy yet? Go on. It's waiting for you in book stores everywhere!)
The speaker for the Austin RWA's October meeting was suspense writer
Jeff Abbott
, who presented a lively workshop entitled
Unpredictable Suspense: When the Villain Thinks He's the Hero
.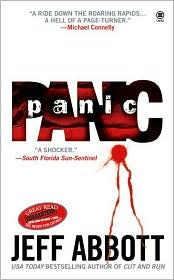 Jeff's presentation featured chilling clips of villains in the movies, including one from Alfred Hitchcock's
39 Steps
, that will stick with me for a long time. It was creepy.
I snagged myself a copy of Jeff's novel,
Panic
, which I cannot wait to dive into.
I also had the pleasure of meeting author
Tracy Wolff
.
Tracy's first book,
A Christmas Wedding
, will be released by one of my favorite Harlequin lines, SuperRomance. This one is definitely on my growing list of books to buy in November.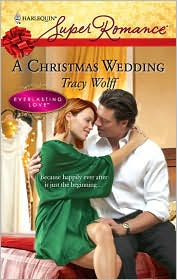 Congratulations on your novel, Tracy!
I'm looking forward to getting to know Tracy and all the fellow members of my local RWA chapter as I attend meetings in my new home of Austin.
Labels: Austin RWA, Jeff Abbott, Tracy Wolff